Get in touch
Truly disrupting digital solutions for Fintech Industry
Financial

Software Development Services & Fintech Solutions
Financial journies are smooth and with our deep domain knowledge and strong technical base
Get in touch
For over a decade, we provide pragmatic innovative technology solutions for startups and enterprises within banking, insurance, wealth management and investing services industries.
62%
of consumers want to transact with financial institutions via a single platform, such as a mobile banking app.
$135.7 billion
in investments was attracted to Fintech companies globally during the last year.
How we

can help you:

Reach out to your customers and drive foot traffic to your store with an engaging branded application made through a low-code mobile platform. Update your app on-the-fly and use comprehensive analytics to learn more about your users, automate your mobile marketing, and engage customers with targeted push notifications.
Robotic process automation
You can significantly improve the operations of the Fintech enterprise by   of RPA with to automate recurring, high volume and rule-based tasks, where the human factor errors are important to eliminate. Insurance claims processing, robo-advisors and automated customer service, month-end closing, cumbersome data-entry and transcribing tasks, consolidation and reportings are among the common tasks that can be transformed by digital tools our experts develop tailored to your needs.
LendTech application development and peer-to-peer payments allows market players to embrace the full potential of financial support without unneccesary paperwork and procedures. Alternative lending software treamlines fund allocation by enabling enterprises to predetermine approval criteria (amount, terms and duration) based on the type of loan, credit risk, region, and lifetime value.
Analytics, reporting, dashboards (BI)
Companies operating under the umbrella of financial services moves fast and with a little room for error. Data and insights helps on this journey by giving an all-around nderstanding of the business. We can embed analytics and dashboards into any digital product, so lenders, advisors, banks, analysts, and managers can easily track daily performance.
We help create secure and user-friendly solutions for electronic and mobile payments and billing operations. From optimizing bill workflows, creating inovices, alerting on payments, managing virtual terminals to transaction statistics, and reporting – we got you covered.
Wealth and investment management
FinTech is shaping the asset and wealth management industry, and these new industry trends should be considered by asset managers and business owners. Next-generation white-label  platform for easy investing. Embedded wealth management lets users grow their wealth, and gives fintechs a new channel to engage with their customers. A company that wants to improve customer retention and revenue can benefit from embedded investment.
Real-time data gathering techniques, including AI and ML, allows companies for data centered philisophy, where specific business questions or financial scenarios can be answered with data analytics. As the finance sector centers around transactions, they generate more data than almost any other industry. The goal for OI tools is to allow smart decisions-making for stakeholders.
We can equip your custom finance software with a variety of integrations. Instead of manually entering customer data each time, we can integrate CRM/ERP systems that blend smoothly into your finance software and function seamlessly. Third-party payment gateways can also be integrated into your custom Fintech software.
Explore Our

Fintech


Solutions Expertise
The world of finance is not like it was just a decade ago. You can do the full range of financial transactions just using your smartphone. Transitioning from an exciting element into the mainstream, Fintech has started a new Cashless era. And we can help you rock it.
Accounting Software

Online Payments

eWallet Integration

Financial Management

Trading Platforms

Predictive Analytics

ML-based financial management

Investment platfroms
Accounting Software
GL – General Ledger
AR – Account Receivables
AP – Accounts Payable and Procurement
POS – UI testing using Selenium Tests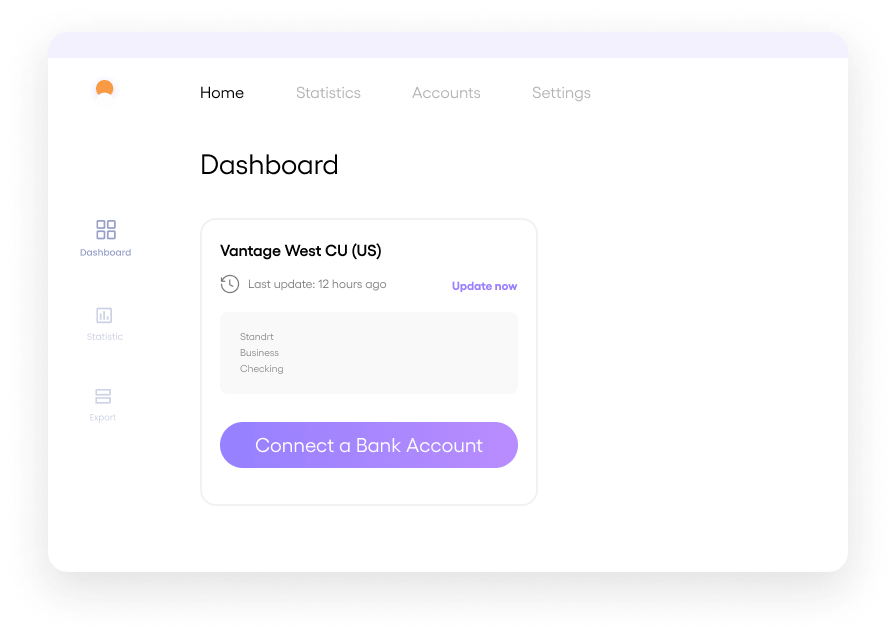 Online Payments
We develop online accounting software and AIS architectures integrated with CRM, ERP, and other financial management programs. Our custom accounting software designs include asset tracking and auditing features, depreciation calculators, cash flow and credit management, and vendor database integrations.
Mobile payments;
P2P payment apps;
eWallet integration;
B2B and B2C payment solutions;
Money transfer and easy

 transaction platforms

;
NFC-based mobile apps, net-banking solutions.
eWallet Integration
Digital wallet users, made up to 15mln of population. do not find it smart to log in and out of a platform frequesntly. Once they reach the checkout page, all they expect to do is click and pay. In order to get your sales go through the roof, you should fill out the gap. An e-wallet acts as a subledger, a container for electronic money and virtual accounts within a virtual account management system.
When developing e-wallets we provide the following:
iOS, android, desktop app development
P2P payments
Digital currency
QR-code and NFC payments
Rewards program
Financial Management
Financial management software provides businesses with a full suite of accounting functions to track daily financial operations and generate quarterly and annual financial statements. In addition, it provides tools for reporting, analysis, budgeting, and planning.
Designed for companies with complex requirements, yet easy to use in smaller organizations, Acumatica Financial Management software provide a feature-rich accounting suite, fully integrated with Acumatica's Customer Management, Distribution Management, Manufacturing Management, Field Services Management, and Project Accounting product suites.
Trading Platforms
We develop custom financial platforms for trading and securities business ventures for more than 15 years.
High speed trading software development
Forex/Stock software development
Algorithmic trading platforms
Share trading software
Securities trading
Digital brokerage
Blockchain ledgers
AI and automation
Predictive Analytics
Predictive analytics is one of the most important big data trends affecting FinTech. Established financial companies like Payoneer and PayPal have already started using this new technology to improve their business models. Predictive analytics is making waves in the world of fintech. In turn, this is opening the doors for a much more safe and efficient financial industry.
Fintech companies also use predictive analytics to conduct risk analysis of potential borrowers. This has proven to be a great way to reduce the risk profile of their networks.
ML-based financial management
AI/ ML technology is helping fintechs and finservs to drive top line growth with smarter trading and better cross/upsell opportunities while at the same time improving the bottom line with better fraud detection and collections services. Leading financial firms are looking to capitalise on these trends and transform their businesses with an end-to-end AI strategy.
ML-based financial management
Investment platfroms
We help companies build ultimate tools for personal investing, asset management, personal finance analytics, and more.
Investment Technology includes:
Integrating with stock market APIs
Building a simulator that imitates the behavior of the NASDAQ/NYSE stock market
Improving service, introducing new technologies, simplifying the interface on the site for a convenient one-click shopping process – all this makes modern buyers even more demanding and forces retail chains and brands to constantly develop, literally entertain and surprise their customers day after day.
In order to be at least one step ahead of the client, you need to know everything about him. Big data analytics helps in this today – this technology is the most important tool in the preparation of a targeted proposal.
The services we provide are aimed at transforming your company business approches and bringing new values and revenue opporunities through technological innovation.
Wealth management

Consumer banking

Insurance

Personal finance

Lending

Digital Payment

PaaS Systems
Validate and prove your idea for Financial product and build an efficient MVP

Maintain your customers security

Benefit from Agile development model with focus on high priorities

Embrace all benefits of practice digitalization by going paperless and omnichannel

Improve processes and workflows with all-in-one automated patient management CRM platform

We build solutions that meet global standards and compliances
Interested to see how we can lighten your schedule through financial automation? Book your free meeting today.
Some of Our
latest Insights
Thank You!
We'll get back to you as soon as possible!
I have been working with GroupBWT for almost a year now, and I honestly think they are the best outsourcing company I have worked with.
During Covid-19 outbreaks, I increased and decreased capacity. They did everything to accommodate my requests and made me feel comfortable I highly recommend working with them.
Uzi Refaeli
Founder, Wealth management startup
From solution design to implementation, they're very capable across the board.
GroupBWT consistently delivers high-quality and error-free work. The team offers a breadth of capabilities and are highly skilled in everything they work on. They're communicative and aren't afraid to ask questions.
Julian Martin
CTO, Job matching platform
I was appreciative of their problem-solving and can-do attitude.
GroupBWT delivered a fully functional and error-free MVP of the mobile app, which has launched in the appropriate stores. Their engaged project management approach fostered a communicative and efficient engagement.
Gillian de Brondeau
Founder of the Veview platform