Put the latest AI technologies to work and take your business to the next level
AI and Data Science
solutions for your business
Enhance your approaches with the help of AI, ML and Data Science
Contact Us
Areas

of our expertise:
Natural Language Processing (NLP)
From information extraction to sentiment analysis, we can help you unlock the hidden insights contained within written text and verbal language, powering your NLP algorithms and machine learning models. We are experts in large language models like BERT and GPT-2, which allows to apply billions of parameters, and have become a state-of-the-art approach for most NLP problems. NLP tasks we do include but not limited to question-and-answer systems and answering queries, document understanding, complex search engines, information grouping and retrieval, parts-of-speech tagging, machine translation and summarization.
Natural Language Generation (NLG)
NLG systems are used within different contexts and domains. Either you need automatic email subject lines writing and blog posts snippets generation, or summarization of in-depth reports and virtual assistant development, NLG is the technology that can come in hand here. With NLG, we transform structured data into natural language. Through data analysis, knowledge automation, language generation and tailored information delivery, technology allows the human process of expertly analyzing and communicating data insights replication.
Natural Language Understanding (NLU)
Natural language understanding consists of parsing text, from direct input, or voice, and pulling out the key entities, structure and meaning. by interpreting texts and other unstructured data, you can translate data into computer language and generate the outputs you can use for practical purposes. Automated reasoning, machine translation and question answering are the areas our Data Science experts are proficient at.
Optical Character Recognition (OCR)
In case you need a content management solution, OCR technology is a true saver, as it provides a full alphanumeric recognition of printed or handwritten characters at electronic speed by simply scanning the form. OCR allows users to quickly automate data capture from forms, eliminate keystrokes to reduce data entry costs and still maintain the high level of accuracy required in forms processing applications.
Data aggregation stands for the process of data gathering and its further presentation in a summarized format. Along with data aggregation, we use Web data integration to access and extract any data you need from the Internet. Applied to the use cases of particular industries, these two processes can cut the time it takes to aggregate data and increase accuracy by eradicating human error in the data aggregation process. This allows companies to make strategic data-driven decisions and get their insights in the convenient format.
We use Tesseract, OpenCV and Python for PDF recognition, so businesses can adopt it for expediting documents of any format into their daily workflow. Once documents are in the management system, they can be accessed globally, so this is a huge step towards paperless society. PDF recognition allows higher security, cloud storage, mailroom automation, invoice automation and brings other benefits of document unification and digitization.
Data Science

Services
to level up the game
The era of generic approach has been discarded for good. Cutting-edge AI and ML technologies allow us to serve clients as knowledgeably as never before. By bringing to the table our versatile services, we help businesses apply the newest technologies to go ahead the competitors.
NLP

Data capture

PDF recognition

Image analysis (IA)

IDR

Predictive analysis

Customer segmentation

Market segmentation
NLP
We help derive meaningful data insights from unstructured text, by combining the power of Artificial Intelligence, Machine Learning and Linguistics. We can integrate NLP capabilities into your product, or build the new one, by implementing the following services:
Sentiment analysis
Text mining
Content classification
Unstructured data acquisition
Topic modelling
Machine translation
Summarization
Information extraction
Question-answer systems
Turning data into metadata (queryable)
Data capture
Optical character recognition (OCR)
Optical barcode recognition (OBR)
Feature detection
Character recognition on raw images
ICR (Intelligent Character Recognition)
PDF recognition
High accuracy extraction of printed or handwritten text from scanned documents and images.
Extraction of textual content from images, such as images of license plates or containers with serial numbers, as well as from documents – invoices, bills, financial reports, articles, and many more.
Image Recognition
Image recognition has a number of powerful applications that create a great deal of value from a business perspective. Functions like facial recognition, security and surveillance, visual geolocation, object recognition, gesture recognition, code recognition, industrial automation, medical image analysis, and driver assistance are but a few of the many possible applications of this versatile technology.
Facial recognition
Emotion recognition
Grading and sorting
Automated visual inspection
Medical image analysis
Visual search
Photo tagging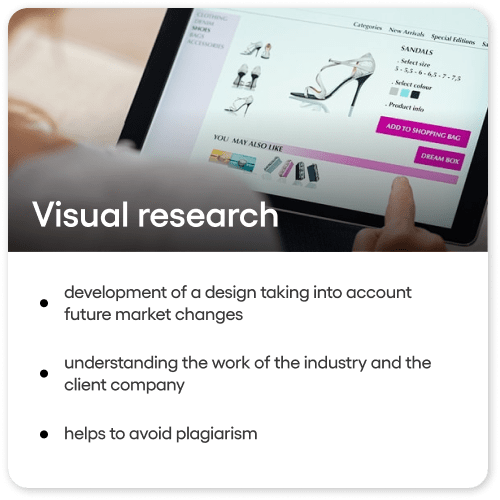 Intelligent Document Recognition
Similar to OCR, but takes after particular rules for recognizing information.
As an example, logistic companies utilize IDR to recognize postal codes and shipping data, auto-populating it into the framework after it is checked. This service fits for any business that receives extensive amounts of data, but as it were to analyze a parcel of what is displayed at any given time.
Predictive analysis
We build efficient predictive models, which are competent in giving profoundly accurate predictions for your business.
The predictive models will evaluate all the accessible factors and data utilizing diverse calculations and offer assistance in creating dependable estimates of distinctive scenarios for your business.
Customer segmentation
It is a handle of isolating clients into distinctive segments so that they can offer customized administration and client encounters.
Customer segmentation allows businesses to understand existing clients and prospects, while also maximizing benefits based on segment's qualities. It also helps in minimizing risks caused by the weak points.
By using big data and predictive analytics one can create more significant experiences that matter to a segment.
Market segmentation
Create stronger marketing messages to chosen segments, and align your strategy and marketing costs based on science.
We use the following methods to help you achieve great results with approaching the right audiences:
Cluster analysis
Two-step cluster analysis
Factor segmentation
Latent-class choice modelling (LCCA)
Scoring model
Database customer segmentation

Hierarchical

clustering
K-mean clustering
We
help

businesses in


different domains:
AI effectively interprets and recommends actions based on real-time data streams. It can increase the accuracy and personalization of each service, improving customer experience and reducing risks.
GroupBWT offers efficient Data Science and AI/ML solutions for companies operating within any area from Travel and Hospitality to Governmental services. Any enterprise can unlock new opportunities by bringing in innovative technologies, enabled by our knowledge, expertise and dedication.
FinTech

eCommerce

Social Media

Real Estate and housing data

Travel

Job Market and Recruitment
Expertise and Reliability
With 11 years of experience working with small and large businesses, we always take the highest responsibility for our work and ensure best business practices and quality services.
24/7 Online Support
Providing regular live chat and video conference consultations with our Delivery and Project Managers to ensure the best customer service in the industry.
Fast Scalability
We will scale the right solution to meet the parameters of the business process and make all necessary adjustments on the go, delivered by the dedicated team.
Looking for a trusted partner to embrace digital transformation through Data Science?
Some of Our
latest Insights
Thank You!
We'll get back to you as soon as possible!
I have been working with GroupBWT for almost a year now, and I honestly think they are the best outsourcing company I have worked with.
During Covid-19 outbreaks, I increased and decreased capacity. They did everything to accommodate my requests and made me feel comfortable I highly recommend working with them.
Uzi Refaeli
Founder, Wealth management startup
From solution design to implementation, they're very capable across the board.
GroupBWT consistently delivers high-quality and error-free work. The team offers a breadth of capabilities and are highly skilled in everything they work on. They're communicative and aren't afraid to ask questions.
Julian Martin
CTO, Job matching platform
I was appreciative of their problem-solving and can-do attitude.
GroupBWT delivered a fully functional and error-free MVP of the mobile app, which has launched in the appropriate stores. Their engaged project management approach fostered a communicative and efficient engagement.
Gillian de Brondeau
Founder of the Veview platform